11 PAX play with Blocks in Lindley Park
YHC was experiencing "feels", as the kids say, thinking about his tenure as Site Q of Slammin Sammy's drawing to a close. So today's beatdown needed to be special. Turning to the wall of motivational posters over his shoulder, YHC drew inspiration from a beautiful meadow scene.
10 PAX rolled up in the frosty 25 degree temps, and quickly they shuffled over to the basketball court for…
WAR:
20 SSH
20 Imperial Walkers
20 Mountain Climbers
12/12 Sun Gods
15 Abe Vigodas
From there, we made a brisk mosey around the trail to the park drive entrance where Starmount meets W. Market and counted off into groups of 4 for…
The Thang:
YHC lowered his car last night F3-style courtesy of 8 cement blocks.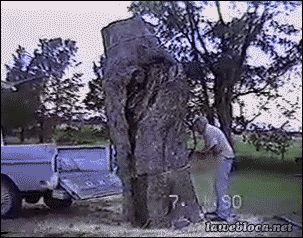 One PAX from each group grabbed two blocks and farmer carried them as far as he could get, while other partner(s) dropped and did 10 burpees, then ran to catch up and trade places. We carried them this way the full half-mile back to the parking lot for Part B.
The four groups were merged into three for a pain stations workout.
Station 1 (trigger station) – run the length of the parking lot and back.
Station 2 – Variety of merkins including ranger, wide, diamond, superwide, regular
Station 3 – Block exercises including low slow flutter with block press, overhead block press, block curls, block swings, jack webbs with blocks
We completed 4-5 rounds of this before Omaha was called for…
6MOM:
30 LBCs
15 Crunchy Frogs
15 Pickle Pushers
30 American Hammers
COT:
Nancy encouraged men to post to Arise on Tuesday and ensure we can keep helping Grace Church with their breakfast ministry
Standing invite to join Nancy and his fam for church supper on Weds
Westover Church is doing a 3-week series on Race and the Gospel starting next week
Cornhole provided fodder for excellent conversation at onsite 3rd F "what is holding you back from being your best you?"
Major t-claps to Freezer Burn for gettin after it this morning.
Aye,
Paula Deen
Like This?